Our mission

is to provide the most innovative trading experience

Pocket Option was founded in 2017 by a team of talented IT and FinTech specialists who wanted to prove that people don't need to compromise to earn on financial markets — that trading should be accessible, convenient and more fun.

Today, we continue to develop, improve and constantly innovate trading experience. We do believe that trading should be available to anyone in the world.
Why

choose us?

We started as a small company with a handful of customers. We were new, our services were not as polished and popular as today. By the end of 2017 we had:

$0+

average trader income per month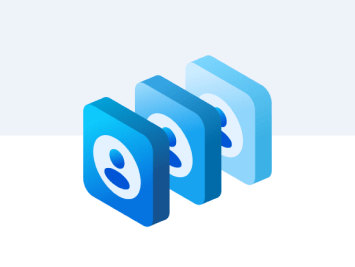 The number of active users who appreciate our service increases rapidly.
By the end of 2018 we hit our first million users mark.
In 2019 we already had more than 10 million registered users.
How

we work with our clients?
Client satisfaction has been our top priority since the very beginning.
We aim not only to provide excellent customer support, but also on listening to clients' feedback carefully.
Many wonderful ideas were inspired by our customers.
By the traders and for the traders!
Victor Head of Pocket Option customer support
Our

timeline

Tháng 11
Social trading

introduced on the platform

Affiliate program

launched
Tháng 12
New type of trading:

tournaments

Market and achievement

systems launched
Tháng 10
New type of trading:

pending orders
Tháng 12
Website adaptation

for mobile devices
Tháng 2
New interfaces

for promo codes, indicators and drawings
Tháng 5
New type of trading:

MT5 forex
Tháng 6
Improved

account security

Multiple charts

layout support
Tháng 7
New type of trading:

strike price
Tháng 8
New platform interface and

themes

Vip customers

features

Chat and smart notifications
Tháng 11
Improved

social trading

Data centers

settings
New type of trading:

expresses
2020
Tháng 4
Major

interface update

, new themes
Tháng 5
New type of trading:

quick trading
Tháng 9
New website design

New support desk

Pocket Option

signal bot

for Telegram
2021
Tháng 2
Chat

helpers and moderators
Tháng 4
Local

payment method

for India
Tháng 6
Asian local

payment methods

Placing %

trade amounts
Tháng 7
Premium services

to our VIP clients
Tháng 8
Optimized

verification process
Tháng 10
S5 quick trading

timeframe
2022
Tháng 1
USD and crypto safes

for passive income
What we believe.
Our core values
Driving innovations
We stand on a constant pursuit of perfection. The introduction of new cutting-edge features and setting trends makes us the industry leaders.
Customer loyalty
Enabling clients to become high-performance traders and creating long-term relationships by being responsive and relevant, and by consistently delivering top-notch service.
Truly social
We believe in the community. It drives us, it inspires us. Сomfort and truly social interaction among our customers is our top priority.
Sustainability
Attracting, developing and retaining the best talent for our project, challenging our people, demonstrating a "can-do" attitude and fostering a collaborative and supportive environment.
Integrity
Personal integrity and legal compliance are essential to our operation as a global enterprise. We're committed to international policies and practices that benefit our company and its clients.
Shared success
Our mission is to bring easy and accessible trading to customers worldwide, making possible to benefit from financial markets anytime and anywhere.

Join
us
A trader career with Pocket Option puts you at the forefront of innovation in the digital age. Work with the brightest minds in business to imagine and invent the future.
Try demo in one click
Cảnh bảo rủi ro:
Giao dịch trên thị trường tài chính luôn đi kèm rủi ro. Hợp đồng chênh lệch ('CFDs') là các sản phẩm tài chính phức tạp được giao dịch ký quỹ. Giao dịch CFD có mức độ rủi ro cao vì đòn bẩy có thể mang lại cả lợi ích và bất lợi cho bạn. Do đó, CFD có thể không phù hợp với tất cả các nhà đầu tư vì bạn có thể mất tất cả vốn đầu tư của mình. Bạn không nên mạo hiểm nhiều hơn mức bạn đã chuẩn bị để mất. Trước khi quyết định giao dịch, bạn cần đảm bảo rằng bạn hiểu những rủi ro liên quan và tính đến các mục tiêu đầu tư cũng như mức độ kinh nghiệm của bạn