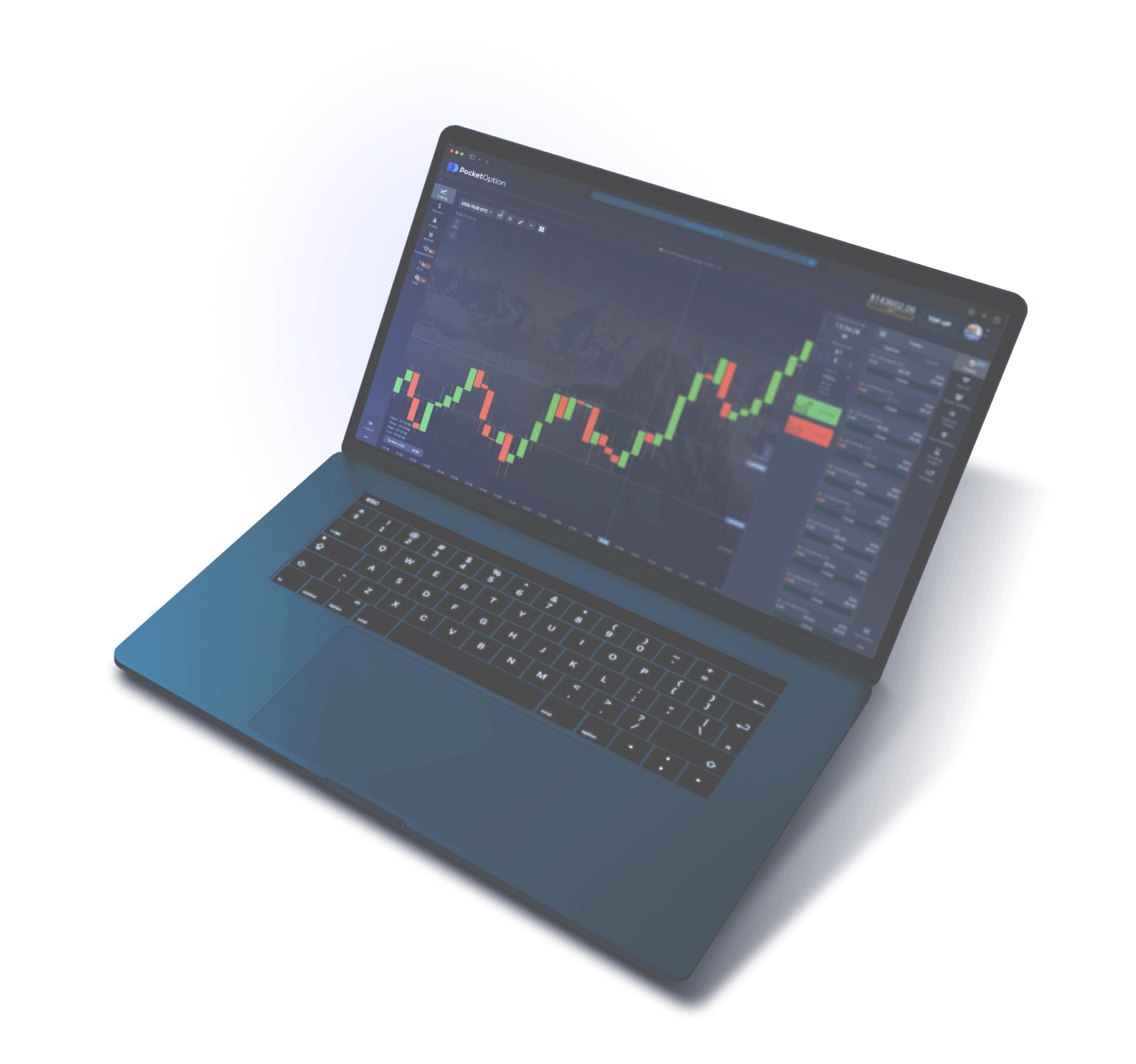 The right place
for online trading on financial markets
The most convenient interface
Get access to trade over 100 global trading assets
Place your trades on best conditions
$0 *

Minimum investment amount

$0

Minimum trade amount

$0

Virtual money on your Demo account

0+

Payment methods

$0

No commission on deposit and withdrawal

0+

Assets for trading
Test Your Luck!
Enter your email address and get a special offer from PO TRADE. If the luck is on your side, you will receive a free gift!
Web application for any device
What people say about us
More than 10 million customers worldwide trust us and earn daily.
The best company to work with i highly recommended it Go ahead and don't be hesitant
The best company to work with i highly recommended it Go ahead and don't be hesitant
I have been using PO TRADE for my binary options trading and I am extremely impressed with the platform. The trading interface is user-friendly and intuitive, making it easy for me to execute trades efficiently. Additionally, the community support is fantastic, providing helpful insights and assistance whenever I need it.
Another great aspect of PO TRADE is the variety of deposit and withdrawal options available, allowing me to manage my funds with ease. Overall, I highly recommend PO TRADE to anyone looking for a reliable and efficient binary options broker
...
Show full review
Hide full review
Very profitable App, important to learn on demo first and take things slow and steady, app functionality is superb
i think pocket options is awesome very simple to use and seems to run very smooth,i would reccomend it to any new trader out there!!!
Very good trading website. Easy to use. Candlestick have no delay Withdrawal process is faster than a ORANGE broker.
Pocket option offers a way to slowly and if you're very good at trading, very quickly, earn a side income or even replace your main source of income. i love this platform. If you think this is a scam, then you're still confused about money.
The interface is the smoothest, fastest one I've tried. And the overall website is both visually stunning, and also jam packed with lil' "nice touch", cool things that none of the other sites have. Not as far as I've seen anyway, I mean... collecting the Gems, copying the trades, free tournaments... this site's the best! Just
try the Demo, you'll see..
...
Show full review
Hide full review
This is the best binary option broker I have ever used. The platform is reliable, easy to use and orders are executed instantly. Withdrawals the most important thing here are relatively fast, just need to verify your identity before sending a withdrawal request. Moreover, the indicators available are great, they offer
tournaments for free to win real money prices which is perfect.
...
Show full review
Hide full review
the best trading platform! very smooth deposit and withdrawal. very responsive customer support! any issue will be solved within minutes. all in all the BEST!
ive traded several different platforms over the last 15yrs and it has gotten very difficult to find a trusted broker for US traders like myself...im very glad i stumbled across Pocket Options...it is by far the most organized and comprehensive platform ive ever used..small deposit to start...low cost trades for
beginners...indicaters...support...gems...training material.. so many assets to choose from.i can go on and on...bottom line is THIS IS THE BEST PLACE TO TRADE BINARY OPTIONS
...
Show full review
Hide full review
Very patient staff, also very nice. I like the fact they took the time with someone new
i love how amazin this tradin platform is! the Gifts and so on. KEEP UP THE EXCELLENT WORK
Pocket option is best platform in world well deposit and fast withdrawal everything is fine and smooth customer service also super
One of the best binary option platforms with very useful tools. Will recommend to all friends.
One of the best platforms to do trading. Honestly. So smooth and easy to use.
Pocket option is the best binary platform that I have ever used, quick withdrawals, user friendly interface, many options to recover losses and even a daily contest for those that have good trading skill but no start up capital....I mean the platform is unbeatable
I love pocket option, it's saved my life
This is definately the best trading platform I have ever used.
Pocketoption is the BEST trading platform I ever seen. They will help you if you got any problem as fastest as they can. Everything here is so good. Thank you so much PO.
Risk Warning:
Trading on financial markets carries risks. Contracts for Difference ('CFDs') are complex financial products that are traded on margin. Trading CFDs carries a high level of risk since leverage can work both to your advantage and disadvantage. As a result, CFDs may not be suitable for all investors because you may lose all your invested capital. You should not risk more than you are prepared to lose. Before deciding to trade, you need to ensure that you understand the risks involved and taking into account your investment objectives and level of experience
While you were browsing the website