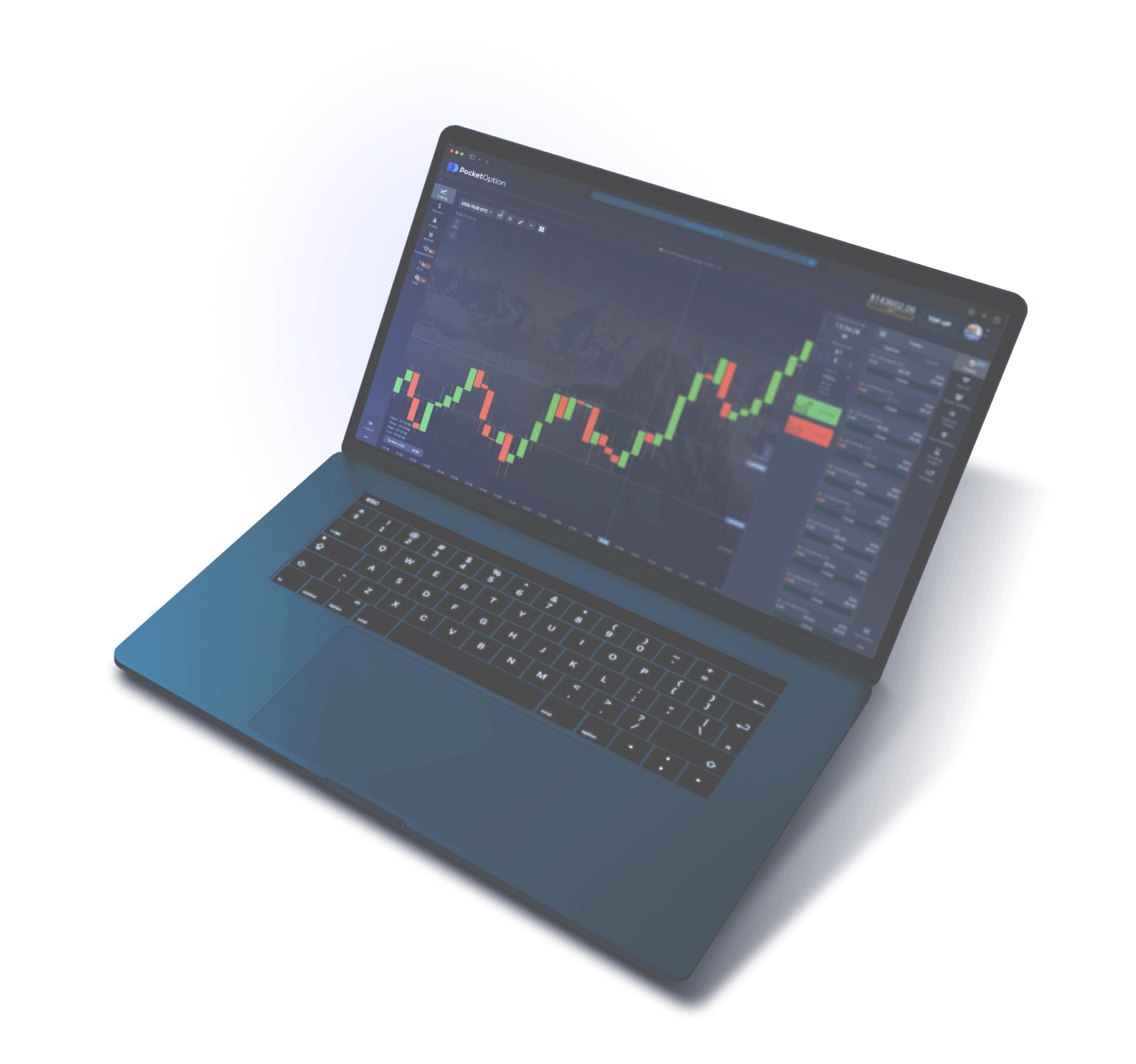 The right place
for online trading on financial markets
The most convenient interface
Get access to trade over 100 global trading assets
Scroll down
Place your trades on best conditions
$0 *

Minimum investment amount

$0

Minimum trade amount

$0

Virtual money on your Demo account

0+

Payment methods

$0

No commission on deposit and withdrawal

0+

Assets for trading
Test Your Luck!
Enter your email address and get a special offer from Pocket Option. If the luck is on your side, you will receive a free gift!
Web application for any device
What people say about us
More than 10 million customers worldwide trust us and earn daily.
Excellent platform, Really enjoying the gems system and support are fantastic.
موقع تداول رائع انصح الجميع في التداول
One of the best broker @pocket option. Excellent support service, now you can trade with minimum amount of $5 with maximum profit ? with OTC market. Very easy to deposits and Withdrawals.
the best broker ever seen before
I've been using pocket option for some time now, it has been a good experiences, All the bugs have gone, now is the best platform I have used, I have done a lot of profit with it, and withdrawals and deposits all have been very fast, and the candles are always in time as the market is going, no scam, no anything, believe me
guys, I'm a real person 100% ????, you just need to learn how to trade and you will benefit from this nice platform ????, UID 24762049
...
Show full review
Hide full review
Pocket Option is a very Good trading platform. Customer Support system is also nice.... I personally like to recommend people to join Pocket Option ...
Muy buena plataforma estable y con buenas comisiones
Excellent broker with high payouts,And excellent payback
I ve been working with many tarading platforms but PocketOption is the best. every tool that i need for trading is right here for me. the support is very helpful and i use free signals and also copytrading. the number of indicators in PO is awesome. i ve made a good profit here and also won 3 tournnaments.
Honestly, Its fun, and being able to make money whilst sitting around is cool. I'm up 200 dollars today. It took me ages to be profitable but it is 100% possible.
Very nice platform for trading. I always trade there for my pocket money. Their trading indicator and assets are so much and very supportive system have they. They support system also good. My UID 20913870 Md Emam Hossain
Most of the blames we laid on PO have to do with our own fault & ignorance. Understand it first, trust yourself & trust PO & you'll be fine. Trading tools & interface are simply great. I've deposited, traded & withdrawn several times & what more do we need? Long live PO!
Personally, I like trading using pocket options. It's an intriguing platform with useful functions like copying and even wonderful incentives. I tested many firms before settling on the pocket option. I recommend that everyone trades on this platform; you will not be disappointed; it is a wonderful firm. 34343621 UID
Pocket Option is a great platform to trade binary options, it has broaden my knowledge and I have since gain many experience. It has simple interface for beginners and experts to trade. It is easy to trade with Pocket Option, but that doesn't mean you should trade without any knowledge or understanding of the market,
strategies, charts, etc. This will lead for an individual to think that Pocket Option is a scam. Pocket Option has improved many of it's features since I was introduced to it, and I believe that it will continuously upgrade for the better for the users. Happy trading to all the traders out there!!!
...
Show full review
Hide full review
Pocket option is a reliable trading platform and I have been active in it for many years and it is trusted. It also has excellent support. I recommend this broker to you.
This is the best broker for binary options its so fun
The best binary options broker on the planet!
The best platform i have ever seen in my life experience. 100% transperancy with a good widhtrawals rate. And the support chat is also a good feature that makes this platform different from others. I gave this platform 5 star rating. Thanks Manjeet Singh Uid-13232537
Pocket options is the best thing happened to my life. Really enjoying trading.
Risk Warning:
Trading on financial markets carries risks. Contracts for Difference ('CFDs') are complex financial products that are traded on margin. Trading CFDs carries a high level of risk since leverage can work both to your advantage and disadvantage. As a result, CFDs may not be suitable for all investors because you may lose all your invested capital. You should not risk more than you are prepared to lose. Before deciding to trade, you need to ensure that you understand the risks involved and taking into account your investment objectives and level of experience
While you were browsing the website